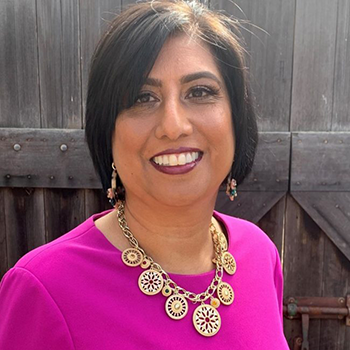 Shyamali Singhal, MD Ph.D.
CEO, Hope and Beauty

Shyamali Singhal is a surgical oncologist who has been caring for cancer patients for over 17 years. She founded Hope and Beauty in 2019 to address the unmet needs of cancer patients. Dr. Singhal is the Founding Director of the Cancer Program at El Camino Hospital and serves as Chief Medical Officer at Apricity Health. She brings warmth and kindness to each and every patient she meets, and she is committed to helping cancer patients get the support they need.
Friday 16th, September
Cancer Prevention with Dr. Shyamali Singhal, moderated by Julie Bach
New information suggests that 44% of Cancer diagnoses are Preventable with Lifestyle Choices. Julie Bach, CEO of Wellness for Cancer will be interviewing Dr. Shyamali Singhal, MD Ph.D., surgical oncologist and Founder of Hope and Beauty, about Cancer Prevention.